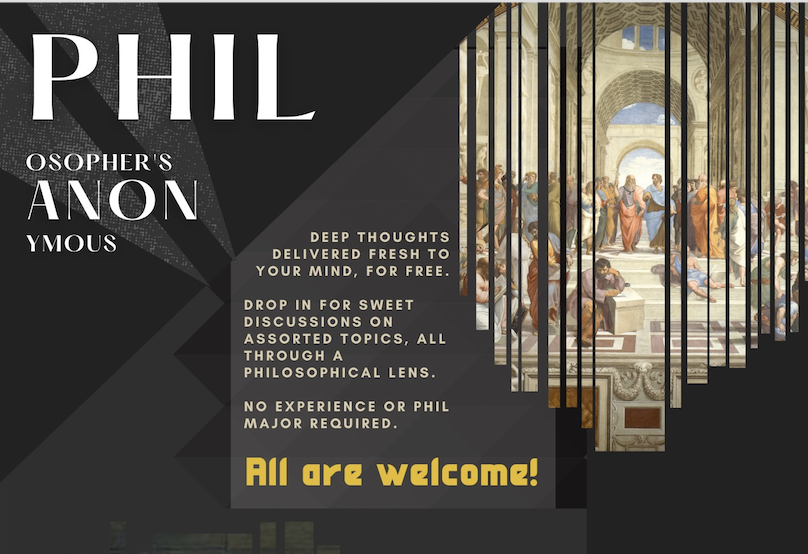 Philosophers Anonymous/Council of Majors is the undergraduate philosophy society that is organized as a student club with the support of the Student Government Association and the Department of Philosophy.
The group encourages membership from all those interested in philosophy and supports student receptions, lectures by philosophers from UMBC and other institutions, as well as student discussion groups and debates between and among students and members of the faculty on various topics of contemporary interest. Philosophers Anonymous acts as a council of majors and represents the interests of the students to the department.
PhilAnon will be meeting on Wednesdays at 1pm in PAHB 229 for Spring 2022.
Officers: Thomas Kelly (tkelly8@umbc.edu) and Curtis Antonucci (curtisa2@umbc.edu)
The PhilAnon faculty advisor is Dr. Lisa Cassell (lcassell@umbc.edu)